By Hayat Mohamed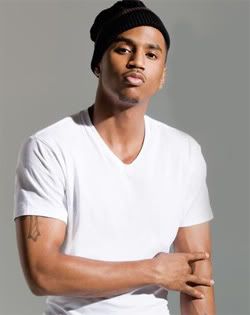 There's no denying that R&B sensation Trey Songz has had one exciting year. After the success of his third album, 'Ready,' serving as the opening act for Jay-z's Blueprint 3 tour and preparing for the release of his upcoming album, 'Passion, Pain & Pleasure,' one would think the young crooner couldn't fit anything else into his schedule. But alas, he has.
Trey Songz will be offering his fans a backstage pass to his life with his latest project 'My Moment' -- a documentary chronicling the past year. The 10-part docu-series -- which premiers Tuesday June 29, at 10 p.m. ET on BET-- will give fans a glimpse into the singer's career and personal life behind the music.
Footage will include performances from the Blueprint 3 tour, industry events and parties, interviews from members of his camp, as well as Trey Songz himself. Fans will also get a look into the star's history as with images of milestones from Trey's past.
BET will air a sneak peek of 'My Moment' during the 2010 'BET Awards' this Sunday, June 27, at 10 p.m. ET. Fans can also tune in that night to see if their beloved Trey walks away with the AOL Fandemonium Award. The contest, which includes Chris Brown, Nicki Minaj, Trey Songz and Justin Bieber, has fans competing in daily challenges to gain votes for their favorite artist. Trey is currently in third place, with Chris Brown leading the pack.