Getting honored is nothing new for Russell Simmons.
The Def Jam Records co-founder has been lauded for his contributions to music and American culture by a virtual who's who of organizations, but on June 2, the prestigious National Arts Club paid homage to the Phat Farm menswear creator by bestowing upon him a gold medal of honor for Lifetime Achievement in music.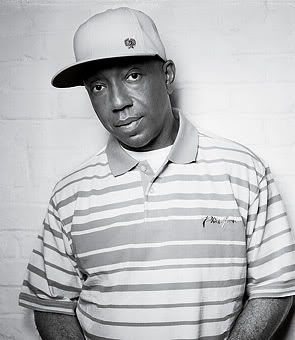 The Queens, N.Y., native is the first hip-hop figure to be celebrated by the New York-based organization, which aims to stimulate, foster and promote public interest in the arts and educate the American people in the fine arts.Simmons' former roommate and music mogul pal Andre Harrell shared stories with the well-heeled crowd about the days when the two men shared a studio apartment in Lefrak City. Danny Simmons, Russell's older brother, talked about how proud he was of the 52-year-old rap impresario, who financed his first art gallery in Brooklyn before he was a multimillionaire. Producer Swizz Beatz sent a video from Paris to honor the man he called an inspiration to many.
Simmons got his start in the late 1970s, producing and managing hip-hop artists including Kurtis Blow, Run-DMC, Whodini and the Beastie Boys. Later, he was responsible for identifying and signing luminaries such as Jay-Z, Foxy Brown and Ludacris to the legendary Def Jam Records.
Nowadays, he continues to represent hip-hop in many of his philanthropic and community-based initiatives in areas such as finance and digital media.
The National Arts Club's youngest member, Jamison Ernest of Yellow Fever, was responsible for nominating Simmons for the prestigious award and spoke of how he was a catalyst in the music business. (SEE EXCLUSIVE VIDEO BELOW.)
Lyor Cohen, Selita Ebanks, Tyson Ritter, Nick Wheeler of The All American Rejects, Gela Babluani, Wendy Diamond, Micah Jesse, Dr. Ruth Westheimer, and fashion designer Yigal Azrouel were just a few of the big names that came out to celebrate Simmons.