By By Bridget Bland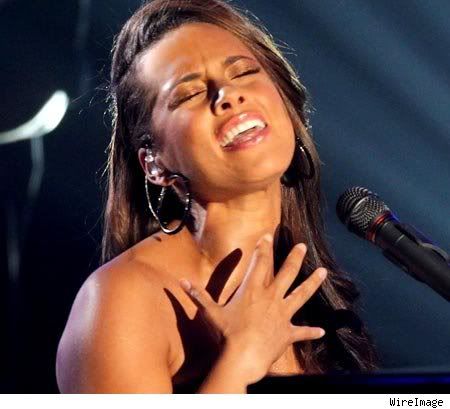 BET celebrated it's tenth anniversary of the BET Awards in style on June 27. The show, which took place live from Los Angeles' Shrine Auditorium, featured some very special surprise performances.
For 12-time Grammy Award winner Alicia Keys, the night was hers.
The J Records recording artist was honored with the Artist of the Decade Award, and sang some of her biggest hits including 'If It Ain't You,' 'Unthinkable' and 'No One.' The newly pregnant singer/songwriter also took home two awards – one for Best Collaboration with Jay-Z for 'Empire State of Mind,' and another for another for Best Female R&B Artist.
Prince received the Lifetime Achievement Award and hand-picked his favorite female vocalists to perform his classics.
The women included Janelle Monae, who opened the set with 'Let's Go Crazy,' followed by Esperanza Spalding's rendition of 'If I Was Your Girlfriend.' Alicia Keys returned to the stage to play piano and sing 'Adore' and climbed up onto of the piano towards the end of her performance. Closing things out was Patti LaBelle with the seminal hit 'Purple Rain,' where the legendary diva kicked off her shoes and Prince caught one of them. LaBelle and his dear friend Chaka Khan presented him with the award.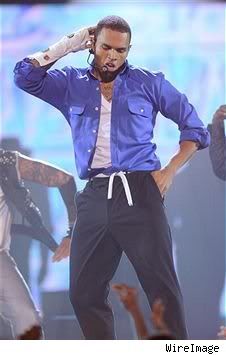 This might have been Kanye West's first award show performance in over a year, but the night belonged to Chris Brown, who took the stage and gave the award show's most memorable performance – a tribute to the late, great King of Pop Michael Jackson.
Brown, who was set to perform last year's tribute to Jackson but was cut front the show at the last minute, danced to Jackson's biggest hits like 'Smooth Criminal,' 'The Way You Make Me Feel' and 'Remember the Time' before bursting in to tears during 'Man in the Mirror.' The crowd gave him a rousing standing ovation.
Brown was honored with the AOL Fandemonium Award, saying, "I didn't prepare a speech but I could never have done any of this without my fans and I just want to say one thing. I let y'all down before but I won't do it again. I promise."
They might be rap newcomers but Drake and Nicki Minaj took home rap honors. Drake, whose debut 'Thank Me Later' just hit stores just over a week ago, took home Best Male Hip-Hop Artist. His label-mate Minaj, who gave props to Jada Pinkett Smith in her speech, took home Best Female Hip-Hop Artist. She also took the stage three times - once with Diddy and Dirty Money for the remix to 'Hello, Good Morning' and later with Ludacris for 'My Chick Bad' and DJ Khaled 'All I Do Is Win.'
Both artists shouted out their Young Money rap crew and thanked their incarcerated mentor Lil' Wayne.
Finally, John Legend was honored with the Humanitarian Award.
Complete List of 'BET Awards '10' Award Winners:
Best Female R&B Artist:
Alicia Keys
Best Male R&B Artist:
Trey Songz
Best Gospel:
Marvin Sapp
Best Female Hip Hop Artist:
Nicki Minaj
Best Male Hip Hop Artist:
Drake
Best New Artist:
Nicki Minaj
Best Collaboration:
Jay-Z & Alicia Keys "Empire State of Mind"
Video of the Year:
Beyoncé featuring Lady Gaga "Video Phone"
Video Director of the Year:
Hype Williams
Best Actress:
Mo'Nique
Best Actor:
Idris Elba
YoungStars Award:
Keke Palmer
Best Movie:
Precious: Based on the Novel 'Push' by Sapphire
Subway Sportwoman of the Year:
Serena Williams
Subway Sportman of the Year:
LeBron James
Centric Award:
Monica
Best International Act:
Dizzee Rascal (UK)
Humanitarian Award:
John Legend
Lifetime Achievement Award
Prince
Viewers' Choice Award
Rihanna featuring Young Jeezy "Hard"
Fandemonium Award
Chris Brown