By Bridget Bland
This year marks the 10th anniversary for the BET Awards. And it seems a fitting time for iconic pop singer Prince to receive a lifetime achievement award.
Prince is no stranger to the cable awards show – having performed in tribute to Chaka Khan, with whom he collaborated with on the Rufus singer's 1998 album 'Come to My House' when she was honored with a lifetime achievement award in 2008.
And for the first time in the BET Awards history, voters will decide who wins the AOL Fandemonium Award, which will be presented during the show. Nominees include Nicki Minaj, Trey Songz, Justin Bieber and Chris Brown. Every day on '106 and Park,' BET will issue a new challenge to fans of the four artist. Whoever gets the most votes wins.
The 'Purple Rain' singer, who has garnered 30 Top 40 singles in his 30 years in the music business, will join a who's who of legendary performers to include Whitney Houston, James Brown, Gladys Knight and Diana Ross as a BET Lifetime Achievement recipient.
BET's President of Programming, Music and Specials Stephen G. Hill, who counts Prince as his all-time favorite artist, says big things are in store for his musical tribute.
"We are humbled that Prince will be our lifetime achievement award recipient," Hill said. "We have a different kind of tribute planned for him, as his unique style deserves a unique honor. Prince is dynamic. Prince is genius. Prince is music."
In other BET Awards news, Drake, Jay-Z and Nicki Minaj lead the nominees with five nods.
Grammy-nominated rapper Drake, who hails from Toronto, just released his new album, 'Thank Me Later,' on June 15. The former 'Degrassi' star, whose real name is Aubrey Graham, is nominated for best male hip-hop artist and twice for best collaboration for 'Successful' with Trey Songz and 'Forever' featuring Eminem, Lil' Wayne and Kanye West. He's also nominated in three categories as part of Lil' Wayne's rap label and group Young Money. Before he even released his first album, he was chosen to perform at the Grammy Awards alongside Lil' Wayne and Eminem earlier this year.
Jay-Z has had quite a run recently, thanks to his mega-hit 'Empire State of Mind,' featuring Alicia Keys. The song, which the Brooklyn-born MC performed at the 2009 World Series, was nominated for best collaboration. Also in the running for best collaboration is his other single 'Run this Town,' featuring Kanye West and Rihanna. The music mogul, who is a minority owner of the New Jersey Nets basketball team, is also nominated for best male hip-hop artist, and 'Empire State of Mind' also has nominations for viewers' choice and for video of the year.
She may not have released her solo debut yet, but Nicki Minaj is already getting props for her contribution to the hip-hop game. The New York native, born Onika Maraj, is nominated for five awards this year, including three nods with her Young Money crew and also in the best new artist and best female hip-hop artist categories. This year alone, she's been featured on several top 10 hits, including appearances alongside Mariah Carey, Ludacris and Usher, to name a few.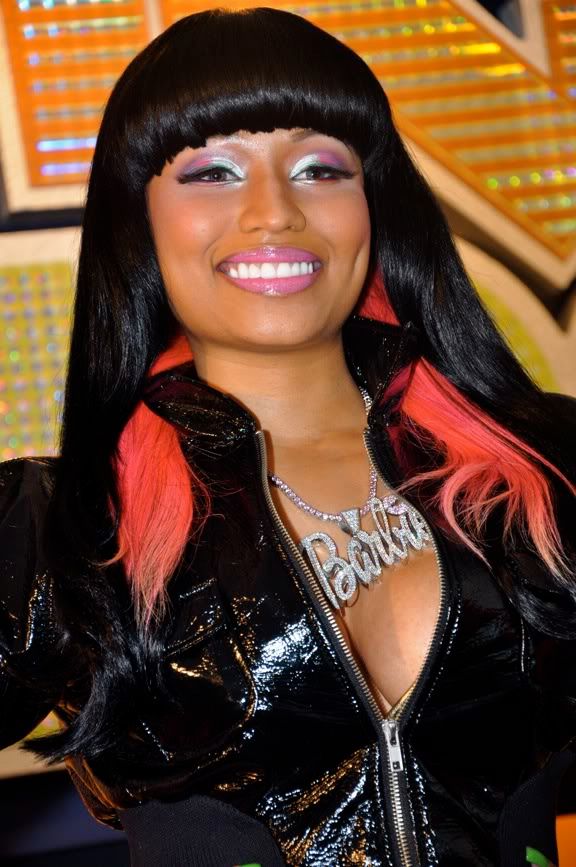 What would an awards show be without Beyonce? The 'Single Ladies (Put a Ring on It)' singer is just one award nomination shy of tying her husband, Jay-Z. The 16-time Grammy Award winner holds the record for being one of the two most nominated artists in the history of the BET awards. She has won more BET awards than any other artist. This year, Beyonce, who got her start with Destiny's Child, is up for best female R&B artist, viewer's choice for 'Sweet Dreams,' as well as best collaboration and video of the year for 'Video Phone' with Lady Gaga.
Since bursting on the music scene in 2001 with 'Songs in A Minor,' Alicia Keys has reigned supreme as a pop music star. The classic pianist has had a terrific year with solo hits like 'Unthinkable,' featuring Drake, and 'Try Sleeping With a Broken Heart.' The New York native, who is expecting her first child with producer Swizz Beatz, also appeared on Jay-Z's 'Empire State of Mind' which earned her several nominations.
As previously reported, the BET Awards '10, hosted by Academy Award-nominated actress/rapper/singer Queen Latifah, will air live at 8 p.m. EST on June 27 from Los Angeles' Shrine Auditorium.