By Bridget Bland
Maxwell is pumping the brakes on his successful summer tour to begin recording the follow-up to his Grammy Award-winning album 'BLACKsummer'snight.'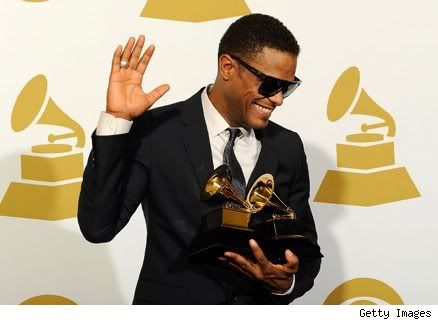 According to a spokesperson at his label, Columbia Records, the dates for the second leg of his stateside trek will be rescheduled for next year to coincide with the release of his upcoming album. Maxwell's label rep cited "scheduling conflicts with the venues" as a cause for the cancellations.All dates following the 'Pretty Wings' singer's June 26 performance at New York's famed Madison Square Garden including stops in Boston, Pittsburgh, Charlotte and Baltimore, to name a few, have been postponed for 2011.
Ticketmaster is now issuing refunds to Maxwell fans who already purchased tickets for those tour stops and new dates will be announced later this year.
The second album in Maxwell's trilogy of music is set to be released at the top of next year.
Last month, Maxwell told the Associated Press that he was eager to get to recording new material.
"I had a plan - every year something new, and I thought that that would be a good enough time to sort of give people space to feel like they weren't being inundated by what I was doing," Maxwell said of the albums push back.
As previously reported, Maxwell is currently on the road with neo-soul singers Erykah Badu and Jill Scott alternating dates as opening acts.
He will play Washington, DC's Verizon Center on June 18 followed by dates in Philadelphia, Connecticut and Virginia Beach before his two-day run in his hometown of New York on June 25 and 26.