Yahoo! Music celebrates Black Music Month with a web series with the legendary musician, producer, and conductor Quincy Jones. Each week in June will kick off with a new interview with Mr. Jones and Yahoo! Music editor Billy Johnson, Jr. discussing Mr. Jones' outlook on the evolution of music from African Americans.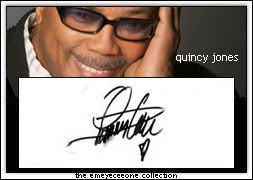 Additionally, Yahoo! Music will spotlight 30 of the most significant albums in Black Music History. Check in everyday to see profiles on albums from the likes of James Brown, Mahalia Jackson and Sam Cooke. Various artists and journalists will provide commentary on the featured albums.
In the first segment, Mr. Jones discusses the origins of Black Music Month, which was proclaimed in 1979 by President Jimmy Carter. In referring to his travels, he notes that Black music is celebrated daily throughout the world.
He also explains his work with the Quincy Jones Musiq Consortium which brings together leaders in the music business and education to "establish a real legitimate curriculum.
Via Yahoo.com