By Priscilla Monteiro
Mary J. Blige unveiled a 25 piece, ready-to-wear collection with Catherine Malandrino and ELLE Magazine benefiting FFAWN, Blige's charity, at New York City's Museum Of Modern Art on June 15th. The event came with a $1,000 a person ticket price, which will help cover college tuition costs for thirty graduates at the Women's Academy of Excellence in the Bronx, not too far from where Blige grew up. Stars and industry insiders, including Estelle, Jill Hennessy, Phillip Bloch, June Ambrose and Patti Wilson, came out to show support for the "Mary J. Blige Honors of Women Week" celebration.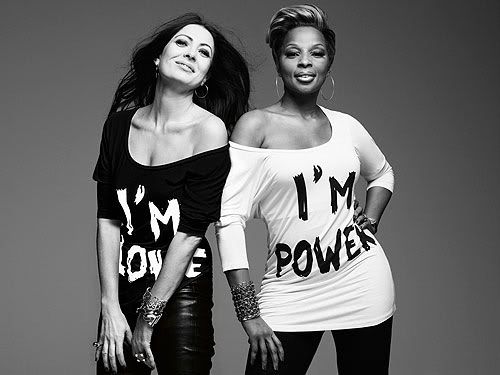 FFAWN is an acronym for The Foundation for the Advancement of Women Now, Inc. and is dedicated to helping women overcome their personal difficulties to reach their full life potential. FFAWN believes that education is empowerment and through a range of programs encourages women to realize their dreams and pursue their individual goals. Mary J. Blige is a trendsetter in her own right, and through FFAWN, she and many women in entertainment will follow her outstanding humanitarian efforts.