By Bridget Bland
Eve Jihan Jeffers, who is most commonly known in the world of entertainment simply as Eve, isn't a music figure who often
dishes on her personal life.
However, next week she will uncover some of her painful past on a new installment of the critically acclaimed VH1 series 'Behind the Music.'
On June 14, the Grammy Award-winning rapper will take viewers on an intimate journey through some of her most daunting life experiences including a bout with depression, leaving her strip club job to pursue a rap career and her devastation with nude photos being leaked to the media.
The five-time Emmy-nominated documentary series features interviews with some of Eve's closest family and friends, including her mother and hit producer Swizz Beatz, with whom she's collaborated with throughout her career.
But, most importantly, it includes never-heard-before testimony from Eve, herself.
"There were years of my life that I didn't trust myself...that I didn't like myself...I didn't love myself. That's crazy. And you don't feel more alone until you feel like that," she said in the sit-down interview on the new episode.
Since making her debut on the 1999 song 'You Got Me' from the Roots, the 'What Ya Want' MC says things took a toll for the worst one day at the posh Plaza Hotel in New York.
"I was at the Plaza Hotel. I'd, like, gotten up to go to the bathroom, and I hear this sound, and it was me. And I had to look in the mirror to see myself crying. I, like, cried hysterically for hours."
Of the emotional breakdown, she questioned herself at the time, "How do I have all of this stuff, and I'm not happy? How am I not happy? I lost my happiness. I broke down, literally. Literally broke down."
The Fetish clothing designer, who resides from Philly, says before meeting former Bad Boy rapper Mase at the strip club where she worked, she had "never looked up to anybody famous, any stars, anything like that," but added "it was confirmation for me that all these thoughts for me [that] I'm like 'I know I'm not supposed to be here.'"
Eve, the sole woman signed to the Ruff Ryders crew, asserted, "I pushed my way in. I got respect. I remember just being like, 'No just because you're a boy, you're not better than me.'"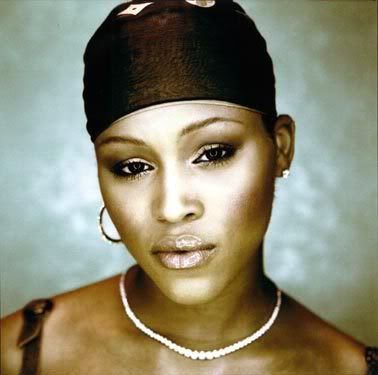 That pushiness helped solidify the 31 year-old to be recognized as one of the best female MCs out with notable duets with Alicia Keys, Gwen Stefani and Mary J. Blige, to name a few.
These days, though, Eve seems to be a confident, pulled-together woman. Over the past three years, she's been busy readying her long-delayed fourth album. And, the 'Barbershop' actress also just ended her run on the hit Fox series 'Glee.'
See just how much Eve's left behind when VH1's 'Behind The Music: Eve' premieres June 14 at 9 p.m. EST.